We are located in Blind Bay, South Shuswap. You can find us across from Copper Island. We offer 140 moorage spots. Available year round moorage and winter covered storage, seasonal and temporary moorage, winter covered storage and trailer storage. For availability please give us a call at 250.675.2250
Marina rates and info
Year round (Summer moorage, trailer storage, covered winter storage)
Rate: $12 per foot per month (12 months)
Seasonal moorage is also available at $17 per foot per month
Seasonal trailer storage for moorage customers (6 months) $200
Seasonal trailer storage non moorage customers (6 months) $250
Temporary moorage is available for 1 month+ at a special rate only if space is available at the time, long term trailer and vehicle parking is also available but limited in availability – if you are planning on using our facilities please call 250.675.2250 and please give us at least 1 week notice.
Short term moorage: (Less than 1 month)
Daily rate boats up to 21′: $30/day +tax
Daily rate boats 22'+: $40/day +tax
Trailer storage: $20/day taxes included.
Vehicle parking: $10/day taxes included.
Use of the ramp: $15 taxes included.
Day launch, truck and trailer: $50 taxed included.
Ramp:
Our ramp is private but is open to the public, our rate is $15 per time (in or out). If you are planning on leaving your truck and trailer with us let us know in advance as space is limited.
*Daily special: Launch your boat and leave your truck and trailer for $50 taxes included. Subject to availability – we have very limited space.
Covered winter storage:
$8 per foot per month, minimum of 6 months. For winter storage reservations please email service@shuswapmarina.com or give us a call 250.675.4490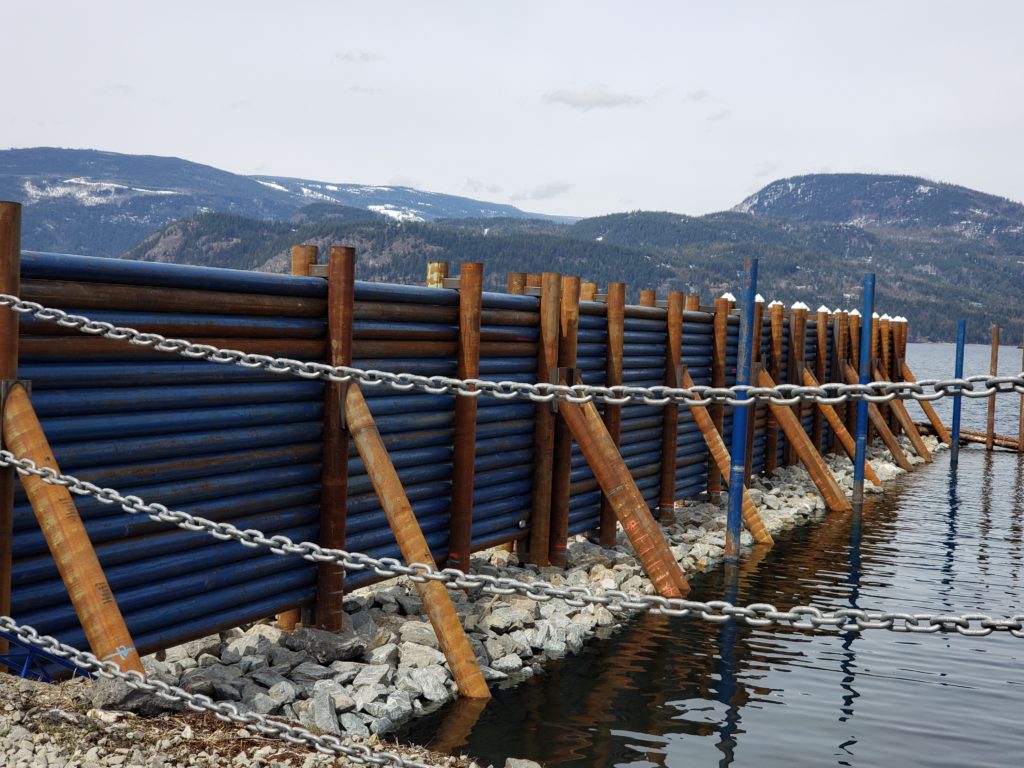 To contact us please send us an email at info@shuswapmarina.com or you can call 250.675.2250